Quincy is famous, or perhaps infamous for some of its residents and especially certain of its public officials misbelieving that Quincy is a large city.
In truth, Quincy, a suburb of Boston which is a birthplace of presidents and possessed of a rich history, has squandered much of its potential for fine arts, culture and more in recent years.
In other words, there are thus many things that could be – or should be – but are "Not in the Q"
Latest Posts from "Not in the Q"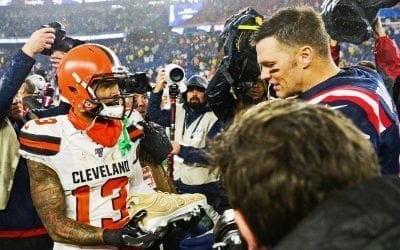 Tom Brady has accumulated many fans during his Hall of Fame career and can count the Cleveland Browns' Odell Beckham Jr. as one of them.
read more