– News about Quincy from Quincy Quarry News.
A Quincy Quarry Fourth of July Vacation travel tip!
Gas prices are low and the forecast is reasonably favorable.
As such, ROAD TRIP!
Clothes packed, cooler cool, kids tranquilized, and the dog loaded into a carrier on the roof rack?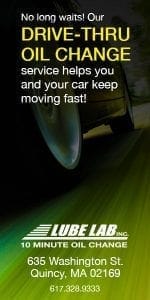 But have you taken care of the most important part of a road trip?
And that is your ride.
Cars can go without cleaning.
They can tolerate overloading up to their gunnels,
They also can roll through the drive thru.so that you can have it your way.
But they can't manage without oil.
As such, do your ride a favor and treat it to an oil change before you head off for an extended Fourth of July holiday road trip.
It will start more readily, run more smoothly as well as be less prone to overheating.
It will even get a bit better gas mileage.
It might even smoke less.
Plus, doing so will cost less than filling up an empty gas tank.