<![CDATA[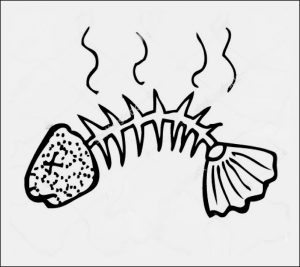 – News about Quincy from and commentary by Quincy Quarry News 
Quincy Quarry Weekly Fish Wrap: Quincy's City Hall has even more explaining to do!
 
After several weeks of relative quietude around the Q as fall continues to fall upon New England, a couple of new embarrassing matters have come to Quincy Quarry's attention and thus been exposéd by the Quarry.
One is apparent exposure for Quincy Mayor Thomas P. Koch in yet another straw campaign contribution scandal.
In fact, and as has already been exposéd in Quincy Quarry, the larger scandal within which Mayor Koch appears to be enmeshed has already rocked the national political scene.
The only good news is that he might have some implausible cover to hide his sizeable figure behind as he appears to be far from alone in this looking to continue to metastasize sordid mess as well as for once is a relatively small figure in this burgeoning scandal.
And as for the other breaking badly bad news, Quincy's City Hall is looking to have equally some serious explaining to provide on an apparently long ongoing and variously problematic trafficking shortcoming that one can likely only view as yet again proving the chronic pattern of maladministration by the Koch Maladministration.
 
In short, as well as always, Quincy Quarry continues to deserve the Number One ranking by Google as its top-ranked source for News about Quincy.
]]>