<![CDATA[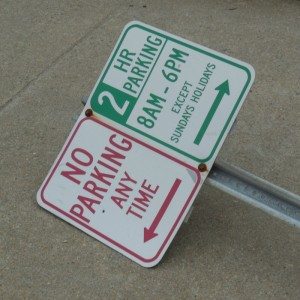 – News about Quincy from Quincy Quarry News
Quincy Hough's Neck commercial vehicle parking abuse?
Courtesy of one of Quincy Quarry's growing legion of Citizen Photojournalists, the Quarry was so apprised of apparent as well as multiple commercial vehicle parking violations in the already parking tight Hough's Neck neighborhood.
As one can clearly see, all manner of commercial vehicles can be seen parking in a church parking lot at the intersection of Darrow Street and Sea Street.
While Quincy Quarry can readily appreciate how many churches would surely  appreciate any and all extra income these days, not to mention churches' historical role of providing sanctuary, local building codes and such limit commercial vehicle parking in Quincy zoned residential neighborhoods to but one commercial vehicle per property as well as that anything larger than a bit larger than a plus-sized pick-up truck or other plus-sized two axle commercial vehicles are abjectly proscribed from overnight off street parking.
Then again, in the Neck, the local building "… code is more what you'd call 'guidelines' than actual rules."
Even so, however, given that Quincy's number one ward heeler has quite a reputation when comes to parking, Quincy Quarry considered reaching out to her for comment about this particular instance of apparent illicit parking activity.
Then again, given the widely rumored opprobrium she is said to hold against the Quarry, Quincy Quarry's City Editor figured why bother.
Regards, expect Quincy Quarry to continue to follow the curious parking habits in the Q and especially those widely rumored as regards the ward heeler.
]]>