<![CDATA[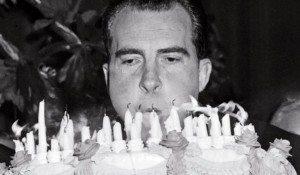 – Birthday news covered by Quincy Quarry News
Nixon turns one hundred and three today!
Love him – or hate him, today is his birthday.
Plus, as Quincy Quarry's go to commentator on this year's Presidential campaign season, the Quarry has to fete his birthday or probably find itself on yet another enemies list.
Happy birthday to a great man, a great friend, and the greatest president thank you. @dick_nixon pic.twitter.com/3UDNonoAXn

— Manolo Sanchez (@NixonValet) January 9, 2016
QQ disclaimer
]]>