<![CDATA[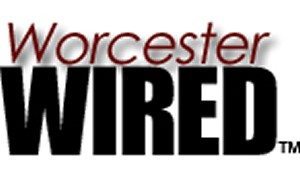 – Quincy News about Worcester from Quincy Quarry News
Quincy Quarry takes over Worcester Wired and is seeking to hire a few brave media types, preferably those assault-trained.
In a move that will double the local market reach of Quincy Quarry's fast growing news media empire, the Quarry's parent company Über Omnimedia Worldwide® has taken over Worcester Wired.

Heading west to Wustah yields a perfect fit.
As is the case in Quincy, Worcester's local demographics are below those of the key averages for the Greater Boston metropolitan area, both cities are facing arguably out of control
drug abuse
problems as well as both of their city centers have long been in near ruin after
long suffering all manner of failed redevelopment plans
.
Additionally, Worcester, MA has
two comprehensive care hospitals
whereas
Quincy currently has none
.
That and Worcester's less than impressive local broadsheet is owned by
the same parent company
that owns Quincy Quarry's also less than cutting edge competing South Shore broadsheet.
Further pluses include that Worcester's two universities and six colleges have has roughly 36,000 college students whereas Quincy only has roughly 6,000 students in total enrolled at its one small college and the mostly part-time students at its junior college.
Über Omnimedia Worldwide® suits thus expect that its new
Worcester Wired
 unit will enjoy a surfeit of eager as well as talented college interns to choose from who are also willing to work for little more than coffee and bagels as they seek out both local
chumps
as well as
chum in the waters
of Worcester.
The 
Über alles goal
 is to make
Worcester Wired
 the
Number One ranked by Google source
for News About Worcester Massachusetts should be readily accomplished as was done by Quincy Quarry news as well as in short order when it comes to being first when it comes to
News About Quincy
.
As such, the very first step undertaken at
Worcester Wired
 by Über Omnimedia Worldwide® suits was a ruthless housecleaning
as is typical in media takeovers
.
In turn, the new management at
Worcester Wired
 is thus now seeking snarqy talent to help make
Worcester Wired
the Number One ranked by Google source for News about Worcester.
Given the cutting edge e-media style of Quincy Quarry, current college students interested in social media and media marketing as well as those with some level of experience with same are viable candidates.
Also note that positions at both Worcester and Quincy currently need filling as well as more openings are expected to open up over time as Über Omnimedia Worldwide® continues to
shock and awe
its timid media brethren with
its cutting new wave news coverage
.
Interested parties should submit emails of their interest care of
[email protected]
including some mention of both why they are interested as well as provide some sense of their snarqy potential.
As for stipends, expect typical starving student internship wages enhanced with considerable experience and resume fluffing potential.
On the bright side, prospective applicants should ponder the value of potential stock options should Quincy Quarry and Worcester Wired's parent company Über Omnimedia Worldwide ® opt to go public with an
Initial Public Offering
.
QQ disclaimer

]]>