<![CDATA[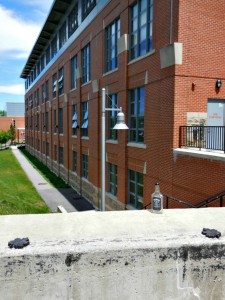 – News about Quincy MA from Quincy Quarry News.
Quincy public schools late end of year this year taking a toll?
The long awaited final day of school for the Quincy Public School District this school year is apparently taking its toll.
While Quincy Quarry has yet to be able to determine if it is faculty, other staff, students or perhaps all three who have been having need of quick snort to get through the day, the late end of school in Quincy this school year given the most in Eastern Massachusetts snow days imposed upon a major local school given poorly plowed local streets in spite of also record setting spending going away on snow removal in Quincy is clearly continuing to take its toll as well as continuing to add up to even an higher snow removal costs total.

While one would like to think that incidents of
Snow Daze Stress Disorder
dysphoria
are abiding as
snow farms continues to melt
, clearly self-medicating appears to continue to be problem as at least gradating high school seniors have already graduated and gone their merry ways as well as that yesterday was the last day of school this year.
On the other hand, professional staff have to return for final year wrap-up activities on Monday and custodial and other support staff will continue to around for the rest of the summer, who the Q knows what will happen next.
For example, as well as perhaps most disconcerting of all, with school now finally out in Quincy, school-based support systems as well as support groups are also going on summer vacation.
Expect Quincy Quarry to continue to monitor this one of
many self-medicating crises
in the Q.
QQ disclaimer
]]>