<![CDATA[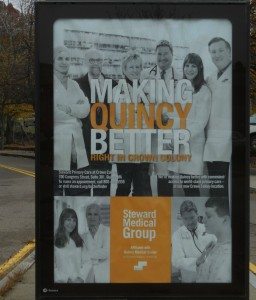 – News about Quincy MA from Quincy Quarry
While perhaps a bit premature, it would appear Quincy Hospital will be waked before its 125th's birthday by its hedge fund owner Cerberus, Incubus & Succubus LLP.
In turn, Quincy Mayor Thomas Koch has reached out to Attorney General Marcia Chokely, asking her to investigate Quincy Medical Center's owner's formal obligations to keep it open.
Like Marcia is going to do Koch a favor.
That and be careful what you wish for . . .
Regardless of whatever actually ends up happening, yet another hole is likely to soon be inflicted upon Quincy.
]]>