<![CDATA[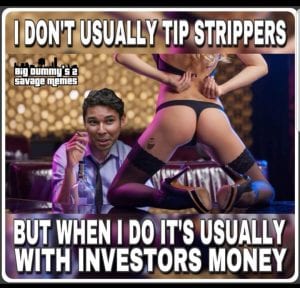 Quincy Quarry Weekly Fish Wrap: Mayor busted by Feds!!!
 
Unfortunately, it was the barely twenty-something mayor of Fall River.
 
On the bright side, the Red Sox won this year's American League Championship Thursday night.
 
And for a conversely dark comedic juxtapose, the Boston broadsheet exposed why the head of the Massachusetts Environment Police is the latest police officer in the Commonwealth to go down. 
Also, after weeks of relative quietude things are starting to heat up in Quincy even as we are heading in cooler fall weather. 
For example, the Quincy City Council woke up and finally read the Koch Maladministration the riot act for its latest spate of running late and/or over budget projects.
For example, the necessary concurrent and so-called neighborhood residential parking plan developed by a senior member of the Koch Maladministration in support of opening up pedestrian access to the MBTA's Quincy Adams Red Line station was even more hopeless Koched up than usual for a maladministration proposal. 
Whoddathunk that any other governmental entity in the Commonwealth could Q-up worse than the T?
Speaking of Q-ing up, yet again the Koch Administration re-sodded City Hall as well as by extension also sodded local taxpayers given yet again another instance of poor planning by the maladministration.
Will other problems will befall Quincy?
 
Who the Q knows – but when they do, count on Quincy Quarry to address them as only it has the stones to do.
]]>