<![CDATA[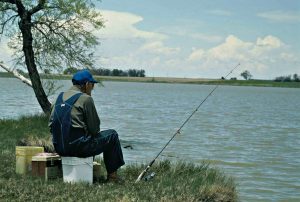 – News  from Quincy Quarry News with commentary added. 
Quincy Quarry Weekly Fish Wrap: Play Ball!
The Weekly Fish Wrap took a day off last week.
The reason: everyone in the Quincy Quarry newsroom was glued to the office flat screen watching the Senate Judiciary Committee Supreme Court nomination hearings.
 
Plus, as much as everyone in the newsroom drank beer, no one could figure out a way to cover a story on which public opinion was already set in concrete before the reopened hearings commenced depending on one's political persuasion and/or gender.
Fortunately, the baseball playoffs turn up the heat tonight when the hated New York Yankees roll into to Fenway Park to kick off their American League Division Series best of five games playoffs series against the Red Sox.
After all, what better way for the Red Sox to commence the playoffs than taking out the Yankees?
 
And as for another change of subject, the Massachusetts State Police is once again good for yet another scandal. 
This time, the president of the State Police Association of Massachusetts ("SPAM") stepped down as rumors are flying that the feds are looking into possible illegal reimbursements of members' political campaign contributions with union funds.
 
Unfortunately, there is a further downside. 
In fact, there are two!
 
For starters, the Boston broadsheet ran an exposé on secret court hearings held in Massachusetts district courthouses overseen by courthouse employees who are often not only not attorneys, none are judges.
Granted, while this approach is technically legal, Massachusetts is still the only state in the United States that holds such behind closed doors and unrecorded in any fashion clerk magistrate hearings.
 
Then again, we all know that state court employee hiring and judicial appointments are completely on the up and up.
And for the other, a former State police sergeant who was Governor Baker's driver during his 2014 gubernatorial campaign has been suspended without pay from his now former post as the head of the State of Massachusetts Environmental Police.
 
Early reports indicate fixing tickets for friends, dubious management practices and otherwise acting as if he was still working for state police.
 
Quincy Quarry disclaimer
]]>