<![CDATA[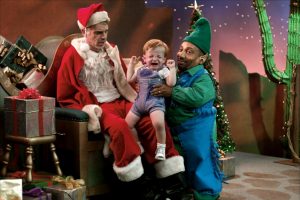 – News about Quincy from Quincy Quarry News with commentary added.
Quincy Quarry Weekly Fish Wrap: Santa Koch provides grifts to a few of his friends early!
While the Twelve Days of Christmas have yet to wrap up, the Koch Maladministration has already blown past giving twelve drummers drumming.
Wicked way past merely twelve drummers drumming.
For but starters, in recent days well-connected developers were green-lighted to variously bypass normal rules and procedures to move forward on the latest round of variously, if not also highly, problematic new development projects in the Q.
Not just one, not just two, but three projects.
Apparently, as regards the first, all must now be forgiven after last year's $10,000 lump of coal dumped on the also spanked previously bad boys.
Then again, spreading around over $100,000.00 in campaign fund "donations" as well as who only knows perhaps what else might have also been provided to local elected officials and possibly others yet surely had nothing to do with the grifting of this year's holiday season favor for the bad boys.
Then again, it is only fair to note that the other two developers only spread around around half as much between the both of them.
At least per the officially reported largesse, that is.
What is not clear, however, is how much more money has been already paid out, much less how much more yet will now be paid out, to various favored local development project facilitators, vendors and subcontractors by the three provided with prime year end holiday season grifts. 
But what the hay, it is the time for holiday season giving!
]]>