<![CDATA[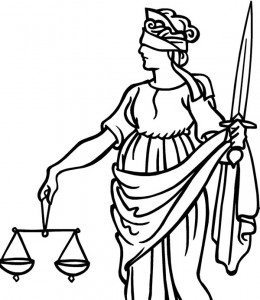 – News about Quincy from Quincy Quarry News.
Quincy Police Department's alleged police detail double dipper trial commenced yesterday in Federal District Court in Boston yesterday.
For those superstitious, things did not get off to a good start for the alleged detail double and sometimes apparently triple dipper as the trial was schedule to be held in Court Room Thirteen.
And as for the opening day events, even by the standards of trials, the opening day of what is expected to be a week-long trial was a dull as watching dry paint dry even drier still. 
Even so, it must be noted that the South Shore broadsheet went with a sensation story line and especially so its headline.
In any event, in step by step detail the prosecution both laid out the case generally during opening arguments and then moved into detail thereafter.
Conversely, the defense took a different path, arguing that the alleged police detail and sometimes even apparently triple dipper currently suspended Quincy Police Lieutenant Thomas Corliss was simply careless with paperwork. 
Similarly, the defense further argued that "Careless" Corliss was a victim of both a small cabal of Quincy Police Department officers jealous of Careless' long history of all but invariably being the top paid employee of the City of Quincy.
Additionally, the defense claimed that it was mayoral election year and thus Careless had to go as he was viewed a political liability.
And for a Howie Carr moment, the lead attorney for the defense noted during his opening argument that Quincy Police Chief Paul was both named to the position by Mayor Thomas P. Koch in 2009 "after a national search" and that Keenan is (surely but coincidentally, ed.) a brother-in-law of Mayor Koch.
Other than the immediately preceding, things in the courtroom quickly become as lifeless as sumo wrestlers sizing each other up in the opening moments of a sumo wrestling match.
Even so, as well as of particular note, once matters moved onto the calling of witnesses to the stand, the defense rarely challenged any of the testimony of the prosecution's witnesses or evidence.
Granted, Law and Order dramatic moments during a trial all but invariably only occur on television, the trial has so far been extraordinarily dull as compared to the rumors that have long been floating about the Q as regards what has been so far been presented in court.
On the bright side of things, however, it must be noted that the courtroom is replete with video monitors and thus one can only hope that long rumored home video might be shown and so liven up the proceedings.
In the meanwhile, expect gavel to gavel coverage by Quincy Quarry and as only it has the stones to provide.
]]>