<![CDATA[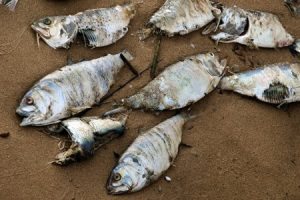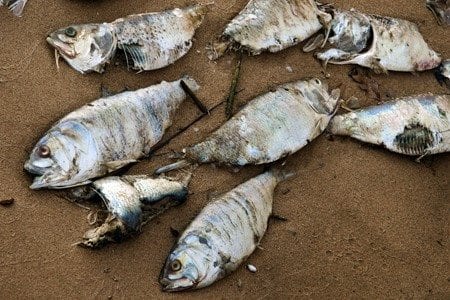 – News about Quincy from Quincy Quarry News
Quincy Quarry Weekly Fish Wrap: A heat wave and fish are not a good combination!
Not only do fish rot from the head, they also rot even faster on a hot day if they are not kept on ice.
Something similar is also true with recently planted trees that are not kept well-watered after their planting.
In the wake of yet another hard-hitting exposé into the soft under belly that is the Koch Maladministration's latest instance of project mismanagement, Quincy Quarry's hard-hitting ways may have yet again hit home.
This time the Quarry's latest exposé was yet another exposé on the lack of water on the long ongoing as well as running wicked late Hancock Misalignment project.
In particular, water for the latest batch of newly planted as well as surely expensive large trees along the project was finally provided to these long water-stressed trees in the wake of this hard-hitting Quarry's exposé!
Whether – or not – their watering was both timely and sufficient, however, remains to be seen.
And speaking of yet to be seen is the roughly $20 million in ADDITIONAL funding has still yet to be secured to pay for completing Mayor Koch's at last report upwards of $30 million plans for a but acre and a half park in front of City Hall.
Speaking of pipe dreams dreams, both Mayor Koch and Quincy's number one ward heeler tried to stage a gala promotional photo op for their also grandiose plans to make Hough's Neck into the next Hingham Harbor while at the same time bailing out a long time campaign fund raising facilitator and restaurateur via their $5 million grandiose plan for an out-sized redo of the current public launch out on the tip of Hough's Neck.
Fortunately, locals know when things are rotten as both many Nekkers who live near the current boat launch as well as fiscally prudent observers have whacked the plan like – well – a mole in both the South Shore Broadsheet AND on the ward heeler's very own comments-controlled Facebook page.
In short, for hot news of the day both during the ongoing heat wave as well as always, Quincy Quarry keeps the news coming hot off of its presses.
After all, the Quarry isn't Google's top-ranked source for News About Quincy for nothing …
]]>