<![CDATA[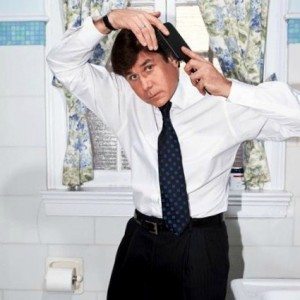 – News from elsewhere covered by Quincy Quarry News
Blagojevich's appeal to Supreme Court goes down in flames.
As was widely expected, the US Supreme Court has rejected former Illinois Governor Rod Blagojevich's appeal of his felony corruption convictions which include his attempt to sell the vacant Senate seat that was occupied by Barack Obama before he was sworn in as President of the United States.
Blago's beloved "football" was unavailable for comment in the wake of the Supreme Court's rejection of Blagojevich's appeal.

In any event, Blago is looking to have to continue to serve out the remainder of his
14 year sentence in federal prison
until his currently scheduled release date of
May 23, 2024
, subject to possible shortening given good behavior, a most unlikely presidential pardon by President Obama on his way out of office early next year, or perhaps a pardon by Hillary Rodham Clinton if she finally might actually end up becoming the President of the United States.
After all, her husband has
a curious record of curious pardons
on his way out of the White House as well as earlier when
he pardoned his mother's purported bookie
and fellow Arkansan
Jack Palas
.
That and given how Mrs. Clinton is herself an Illinois native and thus a Hoosier as is Blagojevich.
Either that or  – for example – perhaps she simply owes
Senator Dick Durbin
(Democrat, IL)
a favor
.
QQ disclaimer
]]>