<![CDATA[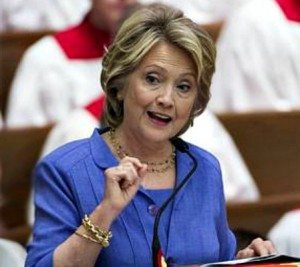 – News from elsewhere both covered and commented about by Quincy Quarry News
Hillary wins in Iowa by improbably going six for six on coin tosses.
Multiple published reports out of Iowa have reported that in the very close Iowa Democratic presidential caucus race six precincts apparently went down to the wire tied evenly split between Clinton supporters and Sanders supporters.
Per Iowa Democratic party caucus rules, ties are to be decided by coin tosses and Clinton went six for six, the odds of which are one chance in sixty-four.
Per an unofficial review of the voting data by Quincy Quarry, the following two points emerged.

One is that if Bernie had won in but one coin toss, it would would appear that he might have so won the statewide caucus – and
which is at least tacitly indicated by a story
published by the Des Moines Register.
Apparently, crowded caucus venues, operational chaos as well as at least some disorganization gave rise to some potentially flawed vote tabulations at at least some caucus venues.
And the other is that if the six tied precincts were instead tallied as ties and the germane delegates then equally split between the both of them, Bernie undoubtedly would have won in Iowa by one of the few hairs on his balding head.
More importantly, if not also deeply troubling, Quincy Quarry was unable to discern if anyone checked the coins tossed to see if any had two heads, two tails or were otherwise – well – gamed.
Expect Quincy Quarry to cover any breaking news on
Hillary's getting lucky
.
QQ disclaimer
]]>