<![CDATA[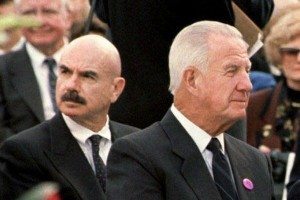 – News commentary from elsewhere spotted by Quincy Quarry News
President Richard Nixon will never die and the following are as good as examples as any to explain why.

   
@dick_nixon Mr. President, what's it like to watch the slow painful process of your replacement in real time?

— Lee Clark (@NotThatLee) November 15, 2015
They might replace me but they won't outlive me. https://t.co/7Fe0KJAdvr — Richard M. Nixon (@dick_nixon) November 15, 2015
By contrast, consider this channelling of an actually living President.
All bullshit aside, I haven't heard any candidate say what they plan to do about people who ride the elevator to the 2nd floor.

— Pimp Trill Clinton (@PimpBillClinton) November 19, 2015
]]>