<![CDATA[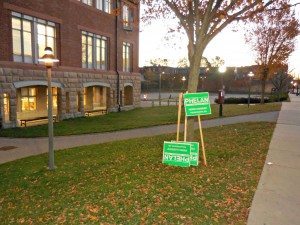 – Quincy Election News from Quincy Quarry News
Quincy Koch sign trafficking team caught asleep on the job?
While out by the dawn's early light, Quincy Quarry confirmed multiple Citizen Journalist calls and text messages that the vaulted Koch campaign sign trafficking team was apparently asleep at the switch – or at perhaps instead taking a legendary long  DPW-style coffee break somewhere in the Q.

Either that or key Koch supervisors at the DPW were sleeping in as they did on occasions while on the clock during last winter's snow job.
Conversely, the opposition was out early – and often.
Expect more Election Day breaking badly news as it breaks badly for roughly half of the candidates.
QQ disclaimer
]]>