<![CDATA[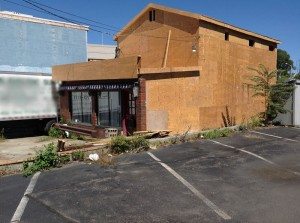 – News about Quincy Quarry from Quincy Quarry News.
Quincy Quarry's nondescript, secret and secure local headquarters is both hiding in plain sight as well as is well-known to former Vice President Dick "Deadeye" Cheney.
Protected by both state of the art electronic security systems as well as a team of ex-military K-9's provided by our friends at The Hounds of War© in exchange for promotional consideration, the QQ HQ houses some of the most advanced media and data research software as well as hardware systems on the planet.
Even our enemies at the NSA are surely impressed as they have yet to pierce our firewalls.
Further, if they ever do make the mistake of trying, our e-security advisers Edward Snowden and Julian Assange have put in place Doomsday code that will automatically download all of their databases, park these data permanently into the cloud for all to surf via their favorite web browser and then inflict a virus upon all of their computers and servers that will reduce all of them back into the sand from which their silicon chips came.
In short, mess with QQ at your peril.
]]>