<![CDATA[
F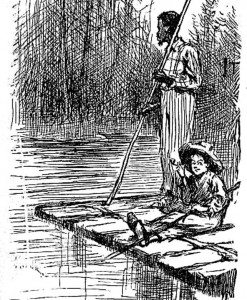 irst off let me preface that I'm not a Quincy native. I grew up on the mean streets of Hingham.
Luckily, I was able to spend a large amount of time of my high school years with friends in North Quincy. I was constantly thinking why drink in the woods of Hingham only to get chased through pricker bushes? In Quincy, the police, both local and state, are more concerned with making sure everyone gets home safe than ruining a teenager's life.
Thus my love affair with Quincy was born.
After college, I returned to Quincy with my new bride. We lived in an apartment on Vassal St for two years, did a forgettable short stint in Weymouth and have spent the past 7 years in Norfolk Downs.
Quincy offers a fantastic alternative for city living. As a Hingham native, Southie presented itself as a desirable area, but was too much of a high school reunion, complete with Hingham transplant rental prices.
Quincy, on the other hand, has long been a great option for young couples. The commute to Boston is less than 10 miles and the convenience factor for just about everything is off the charts.
Where else can you get three massages, your nails done twice, General Tsao's chicken, a Brigham's ice cream cone and a Chinese wedding dress all within 100 yards?
Quincy also some of the best and most diverse dining options on the South Shore. Two words: Fat Cat. Only in Quincy do the drive-through windows at McDonald's speak drunken gibberish. "You want piztha? Sir, this is McDonald's."
Quincy is also home to some hidden gems. Everyone remembers the first time they stumbled into Paddy Barry's after a couple of cocktails and discovered the "best Irish music ever" or the first time they went to the Cathay Pacific lounge, an 80's time warp full of bandleaders sporting Michael Jackson glove and people at the bar are wearing jean jackets to match their IROC Camaros out front.
Coffee Break café, you will be missed.
After 10 total years in Quincy, however, including the better part of our twenties and early thirties, it's time to move on.
I've been reflecting on the good, bad and the in-between as well as the crossroads Quincy is with itself as city. Some of the stories are from different phases in our life.
Gone are the days of Thursday, Friday and Saturday nights drinking "Knoxie Specials" (3.9 parts rum .1 part coke) at Murphy's. Gone are the days of 8 AM World Cup shenanigans at Bad Abbott's, Ups and Downs for last call and hanging at the BeachComba.
Now are the days of Bright Horizons, Gymboree and take-out from Grumpy's.
After some immersion, one of the greatest things you learn about Quincy is what you'd call "Old School Quincy." Old School Quincy seems to be something is passed down through generations, a feeling of pride in your neighborhood and community.
In my short time in Quincy, I feel like I was taught much of these courtesies and experiences by my friends and their families. What's sad is that in our short time in Quincy we're seeing this old school attitude fading off into the sunset. I'm noticing it demise care of not just new Quincy transplants, but also from the progeny of Old School families.
Oh, and Old School doesn't just mean Irish or Italian descent. Many of my Asian neighbors are as "Old School" as it gets. They take tremendous pride in their homes and their neighborhood. They give you the same old school wave and watch out for the neighborhood they've worked so hard to move into.
Old School ideas are common courtesies like waiting 30 seconds for a car to pass on a very tight street instead of trying to bull your way through with 1 inch to spare between your respective rear view mirrors. Old school is giving a nice wave to the person who waited for you to pass.
Old School is my mailman, who is a better security system than ADT. He'll tell you who's away on vacation, who's having a baby and who has the nicest lawn in the neighborhood (thank you very much). He'll also tell you that you're buying too much stuff online because he has to keep delivering you 30 catalogs. Further, he's a walking talking Farmer's Almanac. "Crocuses are up today, 2 more weeks until spring."
He probably even knows who is sleeping with whom, but won't tell if you asked, because, well, he is Old School.
Old School is having a 50 year old neighbor named Sully. Sully works for the State. He has 8 months of vacation time and 4 months of sick time accumulated.
He's especially good at providing little known career advice, such as if you are ever in the vicinity (say, within 3 miles) of a shooting while working in Roxbury, you can put in for emotional distress and get short term disability, which is a great excuse to drink for two weeks straight.
While away on vacation, Sully will also make sure to watch your house. He'll even take the liberty of removing your American flag and replacing it with a rainbow flag for the weekend.
Old School was learning that it's encouraged to shovel snow into the street because the plows take care of it. Old School is not needing to put out cones in front of your house after you spent 8 hours digging out your car from the snow. It's a local common courtesy not to park in your neighbor's spot.
In the last couple of years, however, I've notice that cones and chairs, a Southie phenomenon, are now making an appearance in the neighborhood streets of Quincy.
Old School is about respect.
Old School is getting into a fender bender with your neighbor's parked car at 3am, and leaving a note for both of us to laugh about the next day. No police need be called.
Sadly, in my short time in Quincy, I'm seeing more and more "New School."
New School is the first time you started listening to the Quincy police scanner because there were State Police helicopters hovering over your house.
New School is having multiple shootings in a short period of time at North Quincy high school.
New School is having my cars broken into – twice.
New School is having a meth lab down the street.
New School is having to pick up my wife at the T because I'm afraid for her safety walking home from the station in the dark given all of the muggings.
This brings me to my point: Quincy is at a turning point. The remaining Old School families need to educate the New School on what it's like to be Old School.
I also worry that efforts like the downtown development project, and its creative financing could come back to bite the city in the butt and leave taxpayers on the hook. The downtown Quincy development project is a knife edge's away from working out for Quincy or becoming a total disaster. Think of it as buying a gigantic rental property with 5% down, financing some of it on a maxed out credit card and you have no real job.
My advice for new Quincy residents is to get involved.
Learn about decisions that are being made that are shaping Quincy's future.
Crime in Quincy also needs to be brought under control. Daily, you're reading in the paper about an out of control crime wave. This is surely driving many young families out of Quincy and is one of the major deciding factors for my family's move.
Finally, your Asian neighbors are the hope for the city. Embrace them and their Old School mentality. They can't drive worth a damn and I won't miss my recycling bin wars with little old women.
On the plus side, they believe in the public school system, support a cohesive neighborhood unit and are key to raising Quincy's property values.
Quincy, it's been fun. Yes, I've complained. Yes, I've bitched and moaned and possibly on occasion perhaps exaggerated a bit on some circumstances regarding some neighborhood incidents.
Still, when it comes down to it, Quincy has been good to me and my family during our time here and thus hope that those who remain will embrace the Old School spirit that is needed to support healthy neighborhoods, a strong community and so make the City of Presidents a great place to live.
Note: This is Part One of a two part story.  To read Part Two, click here.
]]>