<![CDATA[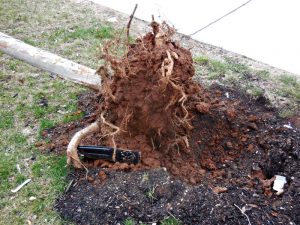 – News about Quincy from Quincy Quarry News.
Quincy Center Tree and Traffic Light Double Whacking.
While the time and day of these whackings is unknown as Quincy Quarry's regular police scanner monitor has been drying out at Betty Ford's, it is clear from the lack of tire skid marks, the amount of carnage inflicted as well as the unusual path of the carnage that the driver of the vehicle was likely driving at a high rate of speed as well as probably doing so both after dark and in a lights out condition of one sort or another.
Regardless of the exact facts, it has been a while since Quincy Quarry has been able to report on this sort of two-fer.
As such, expect Quincy Quarry to continue to monitor this latest major traffic accident in Quincy Center.
In particular, how long it takes for the City of Quincy to both clean up this latest disquieting accident scene as well as effect the now necessary replacements of city property.
]]>