<![CDATA[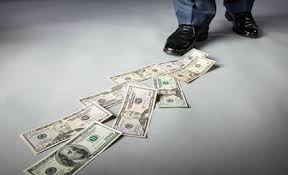 – News from elsewhere covered by Quincy Quarry News.
Massachusetts State Police overtime scandal: most of the troopers discerned and how much they were making.
One of Quincy Quarry's online media brethren has learned the names of some of troopers either who have been suspended or retired given the overtime investigation of Troop E of the Massachusetts State Police.
The Massachusetts State Police troopers accused of receiving overtime pay for shifts they did not actually work on a specialized patrol on the Massachusetts Turnpike range in rank from trooper to lieutenant. 
While officials have not released the names publicly, one of the Quarry's brethren has connected the dots and so discerned a dozen of those now under a microscope. 
A total of 21 troopers were investigated during an audit of the Accident and Injury Reduction Effort Patrols, known as AIRE patrols, on the Massachusetts Turnpike.
The AIRE patrol is a MassDOT program intended to increase patrols along the Massachusetts Turnpike to deter traffic violators. 

Troopers were supposed to work four or six-hour shifts and were paid time and a half to catch violations and issue warnings and tickets. 
Instead, however, the AIRE program was apparently open to any Troop E trooper who wanted to work it. 
Source:  Mass. State Police Overtime Scandal: Here are the troopers we know were suspended or retired and how much they made
]]>