<![CDATA[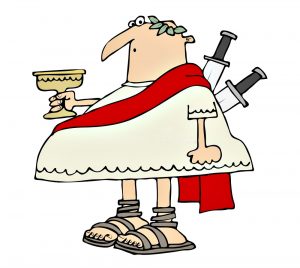 – News via and commentary by Quincy Quarry News. 
Quincy Quarry Weekly Fish Wrap: The Ides of March cometh early?
While things continue to be somewhat quiet in the Q – outside of the usual grifts, that is, things have heated up elsewhere.
Among the Massachusetts State Police, for example.
All manner of ongoing problems continue to dog the Massachusetts State Police and now yet another new one has hit the fan.
As for but one example of recent breaking badly bad news© events to whack the Massachusetts State Police, a former state police dispatcher who had for an extended time dated a senior member of the state police and later as well as surely but coincidentally herself subsequently became a K9 trooper has been suspended.
Why she was suspended remains unknown to the public.
What is known, however, is that before she became a trooper, she admitted under oath to being a drug dealer, a perjurer and a tax evader.
In turn, how she subsequently passed the background check necessary to become a statie would surely rate consideration inclusion on the short list of possible reasons for her suspension.
How badly does this mess stink? 
Well, for starters, Howie Carr has poison penned not merely one, not just two but (so far, ed.) three columns in a row about this mess as well as gave it dishonorable mention in passing yet again today and so hitting for the cycle.
Speaking of taking fire, President Trump, the NRA and a school security police officer are talking heavy as well as unfriendly fire over the most recent school mass killing.
Even better, both Fake News fakers as well as their social media enablers are taking even more well-deserved hits.
On a much-needed bright note, do be sure note that Sullivan's Castle Island has reopened for another season and so signaling that the warm weather season is on our horizon.
In the meanwhile, however, try to stay high and dry over the next few days.
]]>