<![CDATA[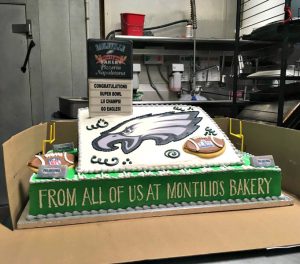 – News about Quincy covered by Quincy Quarry News with commentary added.
Quincy Quarry Weekly Fish Wrap: A Local Thaw in Breaking Badly Bad News©
Things continue to warm up in the Q after a few weeks of mostly turned out to be cold news tips.
Speaking of cold, while revenge is best served cold, Montilio's Bakery paid off its Super Bowl bet with Collegeville Italian Bakery in ways classy on both sides of this friendly wager.
Then again, who wants to face a collection call from Philly muscle?
And as for things heating up, Quincy Quarry has launched a new series of exposés on the broken state of traffic signalization in the Q.
Addressing local trafficking, on the other hand, is a whole other matter as well as is continuing to be looking to not be working particularly well.
Then again, Quincy Quarry did run a positive piece for a change on how the City of Quincy's Department of Public Works is actually filling potholes. 
Whaddathunk?
In any event, as well as on a sure to be well-received turn of events, Quincy Quarry is working on a new exposé about its readers' favorite target.
Then again, as well as always, only Quincy Quarry has the stones to provide the news about what enquiring local minds want to know!
]]>