<![CDATA[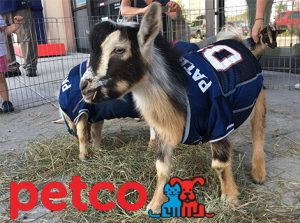 – News from elsewhere covered by Quincy Quarry News.
Petco is hosting a goat petting zoo at Patriots Place today to honor the GOAT!
Are your kids butting heads?
If so, consider schlepping out to the Petco store at Patriots Place today between noon and three as it honors the GOAT by hosting a pregame petting zoo!
For more about today's Goat Petting Zoo
]]>