<![CDATA[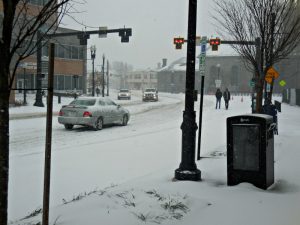 – News about Quincy from Quincy Quarry News.  
Quincy White Christmas a white out!
This morning's snow squall dropped several inches or more of light fluffy snow on Quincy this morning during a just over two hour snow burst.
Even worse, local streets are covered with snow with nary a snow plow or salt truck to be seen.
How bad was the City of Quincy's response to what was a perfectly well-forecast snow event?
Even the City Hall VIP parking lot has yet to be plowed.
Worse yet, there is more than enough snow on the ground that the kids will insist on going outside to tryout their new sleds and then track in mud and snow afterwards.
Count on Quincy Quarry to continue to monitor the local snow mess and report back as might be appropriate.
]]>