<![CDATA[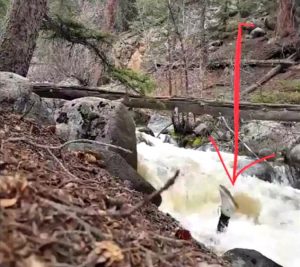 – News from elsewhere covered by Quincy Quarry News with commentary added.
Epic Yoga Fail Redo.
A Colorado woman attempting to show off her yoga skills earlier this year on a fallen tree stretched across fast-moving river ended up floating downstream.
She was undaunted, however, and returned to somewhere said to near her epic fail for a do-over of her rendition of Chakrasana on a log.
Even so, one should first check out the video of her fail before checking out her redo.
If the yoga picture wasn't worth it or if I don't make it on America's Funniest Home Videos it was not worth it at all pic.twitter.com/YSnBNIptTL

— Chisa(; (@Chisamariee) May 17, 2017
In turn, here is a still image of her successful, albeit less dangerous, do-0ver.
Needless to say, yoga is probably best done in a proper workout space and using a proper yoga mat.
Or not at all, at least not by anyone on the Quincy Quarry staff.
Read Full Story: Woman attempts yoga pose on a log over a river and it does not go well
]]>