<![CDATA[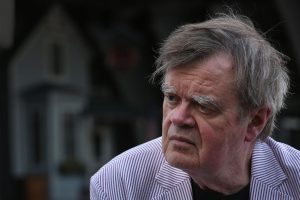 – News from elsewhere covered by Quincy Quarry News with commentary added.
Garrison Keillor says he has been fired over alleged improper behavior and so is the latest major media figure to so be dismissed.
The long time and now retired former host of NPR's often somnolent A Prairie Home Companion" said that Minnesota Public Radio fired him over allegations of improper behavior.
Keillor, 75, did not discuss what was the improper behavior nor did he explain how Minnesota Public Radio could fire someone who has already retired.
Regardless, major male media and political figures are continuing to be terminated with extreme prejudice at rates faster than were German troops in the wintertime on the Russian Front during World War II.
Who only knows who is next; however, count on Quincy Quarry to probably exposé who is next to be exposed.
___
Read Full Story: Garrison Keillor says he has been fired over alleged improper behavior
]]>