<![CDATA[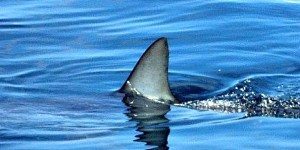 – News and commentary about Quincy from Quincy Quarry News.  
Quincy Quarry Weekly Fish Wrap:  Dog Days, Dog Fish – whatever …
The Dog Days of Summer have finally hit the Q with heat, humidity and torrential summer downpours.
Given a generally soggy and cool spring this year, most locals are welcoming the arrival of July summer weather even if it took until the second half of July to finally arrive.
Knowing Massachusetts natives, however, Quincy Quarry suspects that locals will soon be whining about the so far this summer relatively but moderate stint of heat and humidity.
In the meanwhile, there have been plenty of fireworks so far this July on mostly the national political front.
As usual, the usual targets are primarily those tied to President Trump, be they members of his administration, his relatives or both.
Also as usual, while there has been a lot of smoke and accusations, so far no smoking guns or dead bodies.
At least not yet.
At the same time, a solid case can be made that no small part of the sturm und drang by the media is fueled by all manner rookie mistakes made by those who for most part are rookies to the hard ball politics inside of the Washington DC Beltway.
Even so, one would think that the Trump family's considerable experience dealing with New York construction trade unions and New York City politicians would have better prepared them for Washington DC hardball.
In any event, on the local front the Dog Days have including a little fishing. 
Unknown, however, is if any dog fish were caught – fishing, that is.
And on another as well as embattled front, the MBTA is already dogging it with delays on merely but commencing on its reconstruction of its Wollaston Red Line station and the (partial, ed.) demolition of the long condemned and closed Quincy Center MBTA station parking garage.
But not to worry: the MBTA is driving the train and blowing the whistle on what one cannot help but wonder could be yet another impending train wreck …
]]>