<![CDATA[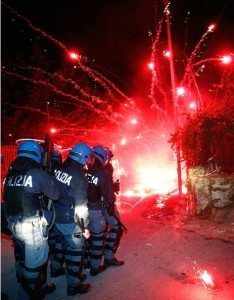 – News and commentary about Quincy from Quincy Quarry News. 
Quincy Quarry Weekly Fish Wrap:  Fourth of July Follies!
For the most part, the extended by many Fourth of July holiday weekend given that the Fourth fell on a Tuesday this year was relatively quiet even if idle is usually the Devil's workshop.
The only serious downside was a most unfortunate maiming of someone in an accident involving an illegal firework on the night of Fourth.
And as for the follies, they were random as well as mostly but a few. 
For example, at local neighborhood Fourth of July parades.
With this year a city council election year, local pandering hacks were out in force working these otherwise family-friendly events for all that they are worth.
Fortunately, the pavement held up in spite of understandable concerns during what was sunny and relatively hot weather.
Next up, what would a week in the Q be without something crooked to exposé?
After all, we are talking the Q.
In this case, at least one more thing yet hit the fan this past week in addition to the parading as well as pandering pols and other things crooked.
Or, to be correct, such is all this week's Fish Wrap has room to feature.
Specifically, the locally long beloved statutes of Abigail, John Quincy and John Adams have disappeared.
So far, there has been no word from City Hall as the Adams family's disappearance nor any (known, ed.) ransom demand been made.
Then again, neither has the Koch Maladministration addressed how these beloved but now missing statues are going to be incorporated into the likely to eventually cost $30 million but two acre Kim Jung Koch Plaza.
If, that is, at all as well as in their original condition.
Needless to say, time will tell as well as that so too will Quincy Quarry when things do hit the fan as they inevitably all too often do in the Q.
After all, Quincy Quarry has long been Google's top-ranked source for news about Quincy for ample – if not also snarky – reasons.
]]>