<![CDATA[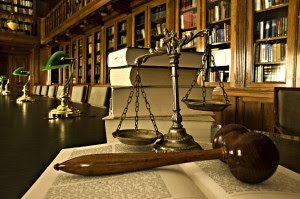 – News and commentary about Quincy from Quincy Quarry News.
Quincy Police Department Detail Double Dipper with two trifectas and a thirty-one hour day
After a prior tease on Friday, on Wednesday in the increasing unlucky for the defendant Courtroom Thirteen in the US District Courthouse in Boston, the prosecution finally delivered on its promise to present into evidence evidence that documented apparent triple dipping by the alleged Quincy Police Department's Detail Double Dipper.
In fact, the prosecution more than delivered on its promise.
Not only did it present two clearly overlapping triple dips over the same period of time and so presenting a perfect trifecta, the prosecution also presented evidence of formal claims by the alleged Double Dipper of working at least thirty-one hours of purportedly actual time – as opposed to paid any minimum time per then applicable policies – during a single day.
Additionally, the prosecution elicited testimony from several swore officers that such claims of supposed working multiple work assignments at the same time as well as claiming to work for more hours in a day variously did not comport department policies, collective bargaining agreements – not to mention the actual number of hours in a day.
Among the officers called to the stand, one is a longtime patrol officer who has long been tasked with endeavoring to assign police details. 
During his testimony, the detail assignment officer laid out how the Quincy Police's procedures and systems were mostly manual ones as well as that he had very limited access to various databases that might help him to readily be able to monitor the potential for any double-dipping abuse.
That and essentially how it was assumed that sworn police officers would abide by the rules.
Similarly, the detail assignment officer noted how his usual time of duty was a five day weekday shift running from 3 AM until 11 AM and thus other officers with other full-time duties would have to endeavor to staff any details needs that arose when he was not on duty when he was not on duty.
In other words, already less than robust and mostly manual detail assignment procedures were thus not readily available to those with other things to do during the almost 80% of the time that the designated detail assignment police officer was not on duty.
The detail officer further testified that in September of 2015 he spotted what appeared to be an incident of double dipping, but did not report it as he did not know what to do.
Shortly thereafter, however, two senior officers approached him about allegations of detail double dipping by the now formally indicted Double Dipper and the detail assignment officer advised them of the recent appearance of a double dip.
The detail assignment officer also generally discussed his role in pulling files and such during the subsequent internal investigation that found a number of other apparent double dips as well as few triple dips.
Civilians were also called to the stand to explain various and mostly standard sorts of payroll processing activities and how one is variously obligated to see that the taking of vacation is duly recorded.  The later point is especially significant as the alleged Double Dipper failed to do so for two separate weeklong vacays he took during the timeframe of the alleged detail double and now also a couple of triple dips.
Conversely as well as usual, absent either law or facts in his favor, the defense typically resorted to but arguing during cross-examination.
This, in turn, did not appear to sit well with the jury even if Quincy Quarry knows that trying to read a jury is a difficult practice at best and as has been recently presented to be the case on TV via Bull, a new as well as hit television series on one of the major broadcast networks.
And as for upcoming events in court, a few more witnesses will be called, including the Chief of Police and longtime summer time weeknight foursome member with the alleged Double Dipper and others at a local golf course.
What is not clear, however, is if any long rumored home videos will be shown.
At present, the expectation of federal prosecutors is to wrap up testimony on Thursday and present closing arguments in the morning on Friday. 
Less clear, however, is if this schedule might be delayed as the defense gave no indication as to how long it may continue to essential but argue.
Regardless, expect Quincy Quarry to follow this trial until such time as its public trial proceedings.  And as for jury deliberations, it would appear at this point that they will likely be concluded in relatively short order given what would appear to be the crushing weight of evidence presented so far.
]]>