<![CDATA[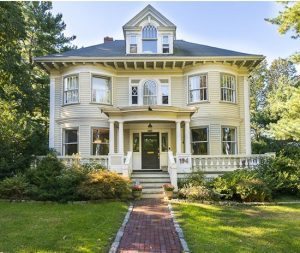 – News and commentary about elsewhere with potential implications for Quincy covered by Quincy Quarry News
Findings from a report released this month by the Greater Boston Association of Realtors indicate that although home and condo prices in Greater Boston have risen, Newton's single family home sale prices have decreased slightly.
Further, the supply of homes for sale in Snooton has dropped considerably from the previous sales year and which is rarely a good sign for prospective home sellers if prices are also declining.
Is the economy cooling, are rising interest rates cooling residential housing demand?
Only time will tell for certain.
In the meanwhile, if one of the higher end residential real estate markets outside of Boston is starting to show signs of perhaps cooling and which is already the case in the high end residential housing market in Boston Proper itself, one can only properly worry that perhaps the sale prices of more moderate residences throughout Greater Boston may soon be facing a similar cold snap.
To read more about the report on slacking sales prices for homes in Newton, read all about it here.
]]>