<![CDATA[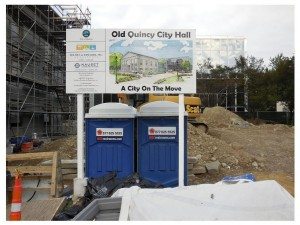 – News and commentary about Quincy from Quincy Quarry News
Quincy Quarry Weekly Fish Wrap:  the New Year slows to molasses?
While many endeavor to abide by New Year's resolutions so to try to do better in the coming year, it appears that Quincy's City Hall is instead pretty much – if not also all but hopelessly – either stuck in the same old same old or perhaps yet again procrastinating.
For example, Quincy Mayor Thomas P. Koch is gearing up for his usual long winded while at the same time short on actual reality State of the City speech later this month. 
Fortunately, at least someone else always writes it.
And as one can only expect, it will feature his pimping his latest plans for yet again trying to make Quincy Center great again. 
Bon chance of that, however.
After all, previous plans hit the fan and the new ones will only work given tens of millions in both subsidies to at least one developer as well as other taxpayer-funded outlays that would clearly appear likely to perhaps become a drain – if not a massive drain – on already hard-pressed local taxpayers for decades yet to come.
Then again, how can Mayor Koch enable his Edifice Complex with tapping other peoples' money to feed his habit?
Regardless, expect Quincy Quarry to cover the City of Quincy ever-increasingly likely descent to at least a lower credit rating, if a couple or so lower ratings in the coming months and years.
And as for a possible Chapter 9 filing by the Q, who the Q knows at this point?
In any event, expect Quincy Quarry to cover the news as only it has the stones to do.
]]>