<![CDATA[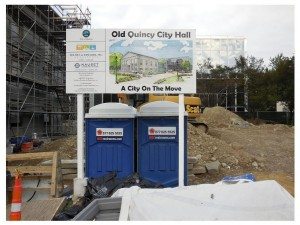 – News and commentary about Quincy from Quincy Quarry News
Quincy Quarry Weekly Fish Wrap:  A New Year but the same old same old in the Q continues.
As could only reasonably expected, the more that change is touted by City Hall, the less there actually is any change – at least not any truly positive change.
As covered earlier in this new calendar year, a long knocked sideways and now MIA streetlight has entered a third calendar year of being out of service. 
So what, apparently, for the fact that its location is along Hannon Parkway and thus the arguably prime corridor for the long promised New Quincy Center.
At the same time, the Koch Maladministration continues to at least carry water for – if not also pimp – sales of city-owned property for likely little more than a song and dance while at the same time offering up many millions of variously local taxpayer-guaranteed and funded incentives and other benefits.
Such a deal – for the connected developers!
For tens of thousands of local residential property tax payers, however, not so much.
After all, Quincy Mayor Thomas P. Koch is apparently obsessed at making Quincy great again no matter what all it ends up costing local taxpayers.
And on other fronts, the latest hazardous materials mess in the Q apparently continues to be a mess.
Courtesy of a Quincy Quarry Photojournalist, three Quincy Fire Department firetrucks were photographed at the scene of this suspected hazardous materials mess.
That and fire department personnel were also seen investigating the scene.
So what if a dime had already been dropped to the Massachusetts Department of Environmental Protection and thus fines are already once again looking likely. 
Only upon whom and how much remain to be seen.
Then again, the opening lede of this week's fish wrap did address that the New Year in the Q is looking to instead be more of the SOSDD.
]]>