<![CDATA[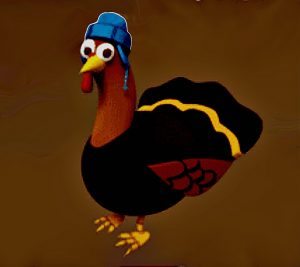 – News about Quincy Sports from Quincy Quarry News 
Quincy Quarry presents its Turkey Bowl game preview.
The 84th annual Thanksgiving Day football game between North Quincy High School and Quincy High School could well be the most evenly matched game ever between these two longtime rivals.
As for metrics, North Quincy High is coming in to this long running local rivalry game with a 1 and 9 record whereas Quincy High is 0 for 10.
The but minor difference in their records is care of North's one win was early in season against the nerds at Boston Latin. 
At the same time, do note that two games ago Quincy was tied at the end of regulation play, only to then lose in overtime.
And as for their respective points scored for and even more against them this season, while North's shortfall is less bad for its games played to date this season, Quincy has been losing less badly in its last three games as compared to North's losses over the same time frame.
As such, Quincy Quarry is setting the odds as a coin toss.
That and putting its money on Washington and taking the points in its Thanksgiving Day game against the Dallas Cowboys. 
As much as the Quarry does not care for Washington's team name, it dislikes the Cowboys and especially its team owner Jerry Jones even more.
As for Quincy's Turkey Bowl, its game day forecast for a high of 44 as well as that rain is likely.
Accordingly, fans should prepare accordingly. 
Then again, they do have a well-deserved reputation for fortifying themselves in the stands.
Regardless, expect Quincy Quarry to be covering this turkey of a game game as well as as only it has the stones to do.
That and that how the Quarry's Sports Desk personnel covering the game will be wearing body armor given Quincy Quarry's hard-hitting as well as no-holds barred coverage leading up to this year's local Turkey Bowl.
]]>