<![CDATA[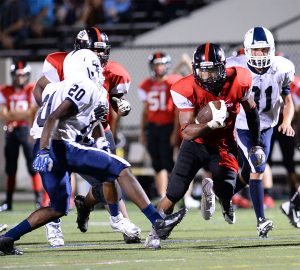 – News about Quincy from Quincy Quarry News
Quincy Thanksgiving Turkey Bowl to decide the 2016 turkey team of the South Shore?
Such could well be the case as the high school football schedule grinds towards the end of the season.
After five games into their respective eight game seasons, North Quincy High has won only one game whereas Quincy High School is winless.
Then again, North's only win this season was against the also winless nerds at Boston Latin in a non-conference game.
While North may have a chance to win again this week against the also yet so far winless Plymouth South, in the only head-to-head comparison against a common foe for both teams, Plymouth South lost less badly than did North Quincy against this common foe.
In the following game, however, North Quincy will be facing currently four and one Scituate in an away game and thus likely to be another defeat for North as Scituate strives to maintain its wicked slim chances for a playoff bid.
Quincy High, on the other hand, is facing undefeated as well as number one ranked Duxbury this week and the currently two and three Plymouth North next week.
In short, Quincy's eighty-fourth annual Thanksgiving Day game could well be a face-off of two teams with but one victory between them and thus the loser would arguably be the South Shore's biggest loser of this year's South Shore high school football season.
If such turns out to be the case this year's Thanksgiving football game between Quincy's two high schools, do expect Quincy Quarry to probably provide coverage.
]]>