<![CDATA[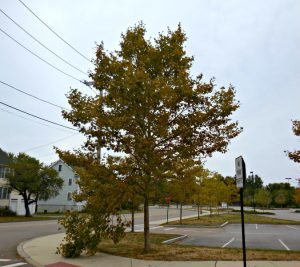 – News about Quincy from Quincy Quarry News
Quincy Quarry exposés finally effect Quincy High safety clean-up?
Finally after over two months after a tree at Quincy High School was damaged by a windstorm as well as well after almost a month worth of Quincy Quarry exposés, a large broken limb that had been threatening both student and public safety as well as has at times blocked disabled access has finally been removed.
Whether – or not – the removal was the result of a hard-hitting series of exposés by Quincy Quarry or care of the rantings of helicopter parents remains to perhaps be discerned.
In the meanwhile, at least one scene of tree carnage in the Q has finally been addressed.
However, as for the many dead and dying trees elsewhere around the Q and which have also been exposéd by Quincy Quarry when the city is going to finally address this carnage as well as myriad of related public safety issues still remain to perhaps eventually be seen.
As such, expect Quincy Quarry to continue barking about the endemic tree carnage throughout the Q.
]]>