<![CDATA[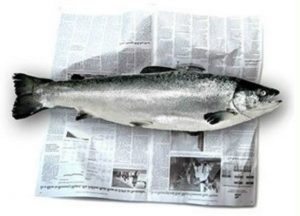 – News about Quincy from as well as commentary by Quincy Quarry News
Quincy Quarry Weekly Fish Wrap: Serial Tree killing carnage continues unabated as well as now increasingly all around the Q.
Quincy Quarry continues to poke at the soft underbelly of the Q and has – among other things – so found that serial tree killings continue all but unabated, without any apparent end in sight and now are spreading across the city as opposed to mostly just around Quincy Square.
Further troubling is that most of the dead trees are municipally-owned trees and thus also taking a toll on already hard hit local taxpayers.
There are, however, a few bright notes to report – well, actually, more like just one.
This week Quincy Quarry was able to report about how the City of Quincy addressed a dangerous traffic safety concern adjacent to Quincy High School within 24 hours of a Quarry exposé on this clear but no longer present danger.
As near as the Quarry can tell, only Dunkies and honey do runs are completed faster by city workers who have access to city rides than was this desperately needed public safety work.
Unfortunately, however, there is only so much good news to report given that breaking news in the Q usually breaks badly, if not also especially so.
For example, expect an upcoming story about yet another tree killing in the Q, albeit with a strange twist: this tree appears to have not died from lack of water, a chainsawing, a windstorm or an errant and probably under the influence and/or Pokémon Go playing motor vehicle operator.
In short, as well as always, when news breaks in the Q, expect Quincy Quarry to both break the news as well as provide fish wrap for it.
After all, the Quarry isn't Google's top-ranked source for News about Quincy for nothing.
]]>