<![CDATA[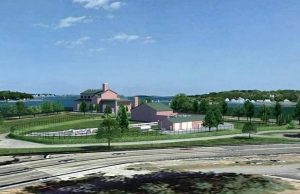 – News about Quincy from Quincy Quarry News
Fore River proposed natural gas line expansion project review request has been rejected.
In an apparent scooping of other area media, Quincy Quarry has been appraised of the rejection of a request by Weymouth Mayor Robert Hedlund to the Massachusetts Office of Energy and Environmental Affairs that it provide an Advisory Opinion on this proposed project planned to be located along the Fore River waterfront.
The reason for the rejection of the request per the Massachusetts Office of Energy and Environmental Affairs: the request failed to meet a deadline for such a request.
In turn, missing the deadline so scuttles what was an ultimately late in the game attempt to delay at the state level what is ultimately a federal permitting matter.
Quincy Quarry considered reaching out to Quincy's Number One Ward Heeler, a staunch but apparently to date ineffectual project opponent. 
After all, who better than a politician to contact for comment about natural gas; however, the Quarry's City Editor decided that there was no point in hearing her espouse her now looking to be losing plans to fight the proposed project.
Among other reasons for deferring to reach out to the ward heeler for comment,  the proposed project would appear to meet the applicable federal regulations and that the feds are the ones who are ultimately making the call on permitting this proposed industrial project within an industrial waterfront Designated Port Area that has been duly designated for this and other sorts of commercial activities.
Regardless, in the wake of the Memorial Day weekend hazardous materials explosion in Hough's Neck, one cannot help but wonder what next will be coming the Neck's way.
As such, expect the Quarry to cover breaking badly bad news in Quincy the next time things hit the fan in the Q.
]]>