<![CDATA[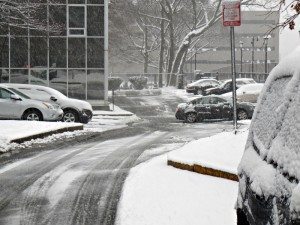 – News about Quincy from Quincy Quarry News
Quincy Snow Jobs 2016, City Hall plowed yet again.
As expected as well as promised to be covered in the Quarry, City Hall was yet again well taken care of when today's steady snowfall finally started to accumulate to a couple inches or so late in the afternoon.
Quincy Quarry news personnel braved today's snowfall as well as likely at least some long annoyed City Hall denizens to take exclusive photos of how the City Hall VIP parking lot was yet again accorded VIP treatment so that VIP's could head out after work.

That and how MBTA straphangers were instead left to yet again slip and slide their way home.
As such, here's hoping that old man winter is wrapping up things until next winter.
Then again, New England's weather is know for its dramatic swings.  As such, the Quarry suggests that its ever growing legions keep their snow shovels, snow blowers and rock salt at the ready for at least a few more weeks.
QQ disclaimer
]]>