<![CDATA[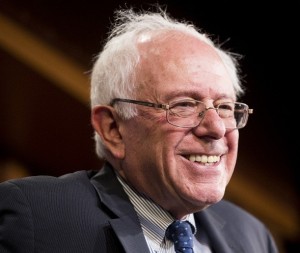 – News from elsewhere covered by Quincy Quarry News
Bernie taking commanding lead over Hillary in New Hampshire.
After weeks and weeks of not going away, Vermont Senator Bernie Sanders has in recent days broken away to a commanding – if not also breathtaking – lead over former Secretary of State Hillary Clinton of 60% to 33% per a recent CCN/WMUR New Hampshire poll in his bid for the Democratic Presidential nomination.

Of even further problem for the foundering former presumptive – if not also increasingly self-delusionally self-entitled – Clinton is that the only 7% are either undecided or preferring former Maryland Governor Martin O'Malley.
As such, Clinton has precious little – if any – room maneuver to make a comeback barring a takeover makeover of her campaign by
the Comeback Kid
.
While mainstream media continue to talk up Sanders hard work on the hustings, Quincy Quarry must remind readers of the telling prognosis long offered up by
Dick Nixon
.
For years I've maintained that Mrs. Clinton cannot be beaten but she can easily beat herself. Do you see what's happening now?
— Richard M. Nixon (@dick_nixon) January 17, 2016
QQ disclaimer
]]>