<![CDATA[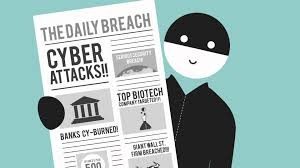 — News about Quincy covered by Quincy Quarry News
Quincy Credit Union customers hit with bank account withdrawals that they did not make.
An as yet unknown number of accounts have been hit by improper withdrawals.
In follow up to earlier coverage in Quincy Quarry, it has been reported elsewhere that credit union employees are spending this holiday weekend trying to thwart further improper withdrawals as well as credit union officials have taken the further significant step of limiting customer withdrawals until at least noon tomorrow (Monday, ed.).

While Quincy Quarry has yet to contact any credit union official(s) or law enforcement for comment, the Quarry has reached out to its cybersecurity and financial services experts for their thoughts.
In turn, these Quarry experts have opined that the information provided so far as indicative of the possibility of a significant security breach of the credit union's accounts data as opposed to — for example — a lesser scam such as 
a debit card magnetic strip data sting at an ATM
.
Expect more news as this still breaking badly latest bad news in the Q continues to become known.
QQ disclaimer
]]>