<![CDATA[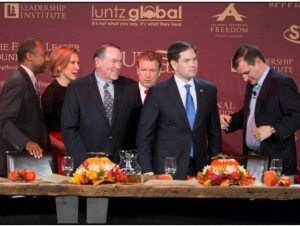 – News from elsewhere spotted by Quincy Quarry News
Republican candidates latest poll finds a rising star and who are the turkeys.
Donald Trump as is now at the top of the heap all by himself and with a decent lead whereas Ben Carson is slipping and Texas Senator Ted Cruz is enjoying a nice little uptick in the latest Survey Monkey poll.
Whether – or not – this latest and pre Thanksgiving holiday Survey Monkey poll was monkeyed around with as was the case with a recent MBTA survey Quincy Quarry would like to hope not.

Regardless, the rest of the candidates' numbers were looking to result in their ending up at the kiddie table on Turkey Day this year.
Read more
here
.
QQ disclaimer
]]>