<![CDATA[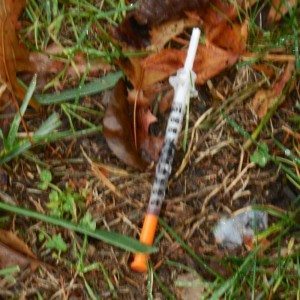 – Quincy News from Quincy Quarry News
Quincy has second highest drug overdose death rate among major Massachusetts cities.
Based on Massachusetts Department of Public Health and US Census Bureau data as well as given a review of a recent Boston Globe article, the City of Quincy has the second highest annual drug overdose death rate per 100,000 of the ten largest cities in Massachusetts.
Only the City of Lynn's overdose death rate of 40.75 per 100,000 is higher than Quincy's 34.6 rate per 100,000.
As for how Quincy compares with the other ten largest cities in Massachusetts, Quincy's overdose death rate is running above to well above those in Brockton, Lowell and even Springfield.
Quincy's overdose death rate is also higher to much higher than most of the larger towns in the South Shore area.
Further troubling, the number of overdose death in Quincy has continued to grow both recently as well as over the past five-plus years even as Quincy's Narcan  overdose revival program was implemented.
While city officials have long touted the so-called Quincy Model as a national model, an increasing number of experts in the substance abuse field as well as those on the front lines are raising concerns about this practice.
For example, as is the case with all drugs, there are various, if not also considerable medical side effect risks.
Further, some raise the unintended consequence of no-strings attached Narcon programs such as Quincy as perhaps enabling drug abusers to continue abusing as a local Narcan program provides an overdosing safety net.
In a related recent development, Massachusetts Governor Charlie has submitted legislation that would allow for the 72 hour involuntary confinement of drug abusers and so provide a means to perhaps effect an intervention.
Said the Governor, "I get the fact that this is a reasonably controversial notion, but it's a conversation worth having."
In the meanwhile, the innovative approach taken by the Gloucester Massachusetts Police Department is fast proving itself to be both effective as well as cost-effective as a way to help addicts kick their habits.
Gloucester's approach is that anyone who comes to its police station and surrenders their illegal drugs will be placed into a rehabilitation program.  The program's collateral support and follow-up services also support those addicts who wish to quit abusing after they complete their rehabilitation programs.
So far, the performance metrics gathered by the Gloucester approach are both encouraging and positive.
Conversely, Quincy does not appear to collect any such performance assessment data.  
Instead, about all one hears is word from local first responders of "frequent flyers" as well as other questionings of Quincy's no-strings attached program.  That and a string of press release announcements of a new milestone in the number of Narcan revivals administered in Quincy even as local overdose deaths have continued to increase in number every year since the Quincy Narcan program was initiated.
For example, just this past Thursday local first responders responded to an apparent overdose in front of the Thomas Crane Public Library.
While Quincy Quarry as a journalist practice does not photograph or video such revivals, it will report that the person appears to have been successfully revived.
The next time this person or others might overdose, however, who only knows what will be the outcome.
]]>