<![CDATA[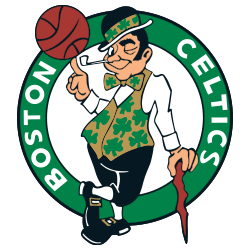 – Sports new from Quincy Quarry News
The Boston Celtics are now 5 games into the 2015-16 NBA Season after losing to the struggling Pacers. The defeat puts the team at just 1-3, with their only win coming against the lowly Sixers in a season where big things were expected of the rising Green Team.
While most people graded the Celtics as a playoff team hovering around 44 wins, there were some advanced models that projected the team would win as many as 52 games. Suffice to say, a 1-3 start was not what Red's Army envisioned in spite of a daunting start to the team's schedule.
Thus far the team has looked positively dreadful, particularly shooting the ball, a struggle very familiar to those who watched last year's team. Defensively the team has looked stout in four out of five games, but not quite overpowering. We also have yet to see the beautiful ball movement that became this team's trademark in the second half last year.
But not everyone is to blame for this team's losses, and so here's my best shot at trying to separate the positive contributors from the detractors.
I'm giving my favorite Celtic an optimistic B+, given that his last game was a 17-point effort against the Spurs. Smart has now missed the last two games with a vague toe injury. Before the injury, Smart's season was off to a good start as the second-year point guard displayed his usual dogged defense and balls to the wall play-style while scoring averaging 13 points in the three contests.
Smart will need to show more improvement on offense (which he did as the season went on last year), particularly from the free throw line and three-point arc, where he is shooting 70% and 31% respectively. But it's hard to fault Smart too much, particularly given his performance against the Spurs and the fact that the team knew his shot was a work in progress when drafting him.
Key Stat: Smart had 4 steals in the Spurs game, making All-Star Tony Parker look foolish at times.
The only caveat to Thomas' early performance is efficiency. His scoring has been prolific thus far and he distributes the ball much better than he gets credit for. He has been a nightmare for opposing defenses whether driving to the basket, running a pick and roll, or spotting up. He has held his own on defense, which given his height disadvantage, is more than enough for him to break even in my book.
On the other hand, while we know he is a volume scorer, Thomas has had some serious dry spells in this early season. Perhaps it's unfair to hold this against him, but when he is on the floor and not scoring, the offense screeches to a halt. He could also make improvements from behind the three-point line from which he has only one game thus far with more than one make.
Key Stat: Thomas has been his typical super-efficient self at the charity stripe, going 27-29.
Another personal favorite, Crowder, has also been off to a lackluster start (hint: this will be a recurring theme). He looks great defensively, particularly given that he's had to take on players like Kawhi Leonard and Paul George already. His offense has been the good-not-great production we've come to expect from Crowder, but this team will need him to improve and perhaps take more shots.
A big concern has been his turnovers. Crowder was very careful with the ball last year but thus far has hovered around 3 turnovers a game. An improvement in his passing is even more critical to this team's success than shooting. But in order for Brad Stevens' pace and space offense to work, someone has to be making threes and Crowder will need to be one of those shooters on the wing.
Key Stat: Crowder flashed promise in the opener, scoring 14 with six rebounds, three assists, and two steals.
Avery Bradley will certainly not be confused for a personal favorite. I've never been a huge fan of Bradley because I don't see the appeal. He is undersized to be a shooting guard, and can't pass or dribble much at all and is a mediocre shooter. He does play tenacious defense though and his shot has admittedly improved over the years. Bradley also plays aggressively and athletically, hauling in a surprising amount of rebounds and getting to the rim.
Avery Bradley 💪 💪 💪 (via @UKhanNBA): https://t.co/ao25QdYo7I https://t.co/B4StqKKxNy

— SB Nation (@SBNation) November 1, 2015
The problem with Bradley this season has been inefficiency, as per usual. He has the ability to score in double figures every game, but at the expense of taking (and often missing) quite a few shots. There are only so many shots to be taken, and Bradley has not proven himself to be the one we want taking the shots. Particularly painful was the final shot against Indiana, a stepback three that barely reached the rim.
Key Stat: The Celtics only win came when Bradley took less than ten shots BUT that was against Philly, AND his percentages from the field are improving. The jury is still out, and I hope I'm wrong about him.
At first I thought I may have to write something positive about Jared Sullinger. He looked very good in the season's first two games, shooting 80% from the field and giving the front court scoring punch off the bench. Since then… well he started shooting (and missing) more. He continues to be a beast on the boards and makes the occasional strong defensive play by taking a charge.
But then there's the bad. He plays very lazy in spite of all his offseason conditioning, rarely helping on defense and occasionally not even running back. He also continues to shoot a three-point shot that has looked very poor to this point. Yet it's the stupid decisions that really nag at me. For someone with so much skill, it seems unlikely that he will ever blossom into what he could be.
Key Stat: This isn't a stat at all but with each passing game I see more of Glen "Big Baby" Davis is Sullinger.
Johnson continues to look like the steal of the offseason… or he did till he rolled one of his problematic ankles Wednesday against the Pacers. Johnson had been by far the team's best big man, averaging 12 points and six rebounds while shooting more than 60% from the floor. He also looked outstanding defensively, by far the closest thing this team has had to a defensive anchor since Kendrick Perkins was traded.
But alas, then came the ankle injury. It was those troublesome ankles that kept the Raptors from re-upping the productive Johnson and left him to sign a contract with the Celtics for only one guaranteed year. Sadly there isn't really much else to complain about with Johnson and this team must desperately hope he recovers quickly if they are to break from their slow start.
Key Stat: Johnson turned in his best game against his former team, with 11 points and eight rebounds in just 19 minutes.
I feel a little bit better disparaging Turner than I do Jerebko. Turner was one of the team's better players last season, and thus far he is shooting poorly and turning the ball over. He also doesn't look quite as good defensively as he has in years past. On the other hand, Jerebko has looked solid if unspectacular on defense but has been a complete non factor in every other facet of the game. Boy I'd sure like to have Danilo Gallinari right about now.
Key Stat: Turner's Player Efficiency Rating sits at 4.98, a borderline unacceptable mark. Jerebko's is 10.68, still well below average.
The starting front court has been a significant factor in the team's early season shortcomings. Lee is shooting an ugly 30%, Olynyk didn't score against the Spurs or Pacers, and only Turner has a lower efficiency rating than Zeller's 7.56. Lee's play against Indiana, his first game off the bench, was at least encouraging as he scored 10 points and hauled in six rebounds in 18 minutes. Zeller looks completely lost out there which is more than a little concerning given that he is the only 7-footer on the team and his backup, Johnson, has an extensive injury history. Olynyk is the most concerning given the expectation that he will be a longer-term fixture with the team.
Key Stat: Lee scored just two points in 21 minutes against the Spurs… the 6'11" Olynyk is averaging just 3 rebounds per game… Zeller earned just three minutes in the Pacers game.
None of these players have seen enough time to make an impression. Young and Mickey have already been relegated to the D-League Maine Red Claws. Rozier shouldn't expect much playing time barring substantial injury, but Hunter has the chance to earn a role. He looked solid against the Pacers and this team would certainly get a boost if he could hit some threes off the bench.
QQ Disclaimer

]]>