<![CDATA[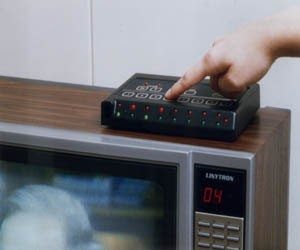 – News from elsewhere spotted by Quincy Quarry News
Democratic Presidential candidates debate ratings crap out in Vegas as well as that viewers' actual preferences were not exactly as they were spun afterwards.
CNN's hosting of the first Democratic Presidential candidates was a rating flop as compared to the Fox's hosting of the first GOP Presidential Debate.
The first Democratic debate had 15.3 million viewers whereas the first Fox GOP debate hosted by Fox in August, a typically slow time of the year for TV viewing, had 24 million viewers, so making it the top show in its timeslot.

The Democratic debate also came in second in its timeslot to an episode of
NCIS
and which enjoyed 15.7 million viewers.
Fortunately for the candidates, at least they lost out to a new episode of NCIS.
Further problematic, the less effective reality show network that is CNN still managed to draw 23 million viewers for last month's second GOP debate.
Then again, the GOP debates have featured virtual rugby scrums of candidates, whereas the Democratic opening debate featured but a quartet.
The Democrat candidates debate cast consisted of highly-scripted as well as 
variously questioned
former First Lady, former US Senator and former Secretary of State, Hillary Clinton;  the now clearly far from ready for prime time Lincoln Chafee, both a former
farrier
as well as one time Republican US Senator representing the smallest state in the country; Senator Bernie Sanders, a self-acknowledged socialist from second least populated state in the United States; Martin Mallery, an all but unknown but perfectly competent former governor of a mid-sized East Coast state; and, Jim Webb, a former Secretary of the Navy who is also a former US Senator.
Pundits suggest that one reason for the at best middling ratings were at least somewhat the result of how at least
the GOP's favorite for the Democratic Presidential nominee
, the current Vice President Joe Biden, did not participate in the debate
even though a place on the debate dais was available
if he had opted to make an appearance.
Additionally, Quincy Quarry suspects at least some viewer fatigue.
That and how surely at least some TV viewers opted to instead watch Fox's new hit series
Scream Queens
 as it is also a manner of popularity contest.
Plus, television viewer 
ratings have long been seen as suspect
as the usual suspects.
And as for spin, the Clinton campaign and her fans in the media
called her debate performance at a Wynn Casino in Vegas a win
for her, but
such has been questioned
by reputable media observers.
For example,
Bernie Sanders enjoyed the best numbers on Facebook
, at least among the Democratic candidates, The Donald was yet
the biggest trafficker on Twitter
 as well as the perhaps first ever First Dude also twitted out a tweet:
Yo Anderson, ask Bernie the important questions like when is the new season coming out: pic.twitter.com/7HBlJvoXku

— Pimp Trill Clinton (@PimpBillClinton) October 14, 2015
Regardless, expect Quincy Quarry to continue to offer its own unique reporting on political campaign vote trafficking.
QQ disclaimer
]]>