<![CDATA[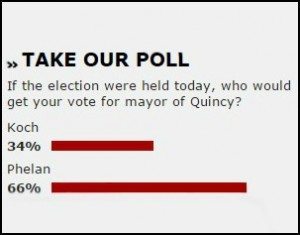 – News from elsewhere spotted by Quincy Quarry News
Democratic Presidental candidates kickoff their new Reality Show debate series tonight.
Given the huge Nielsen ratings for at least Fox News' hosting of the first GOP Presidential candidates debate scrum, the Democrats kickoff their own debate reality show tonight on CNN at 8:30 PM Eastern Daylight Saving Time live – or at least as lively as one can only hope.
Whether – or not – debate sponsor CNN has the chops to pull out a ratings coup comparable to what Fox accomplished with the inaugural GOP Presidential debate remains to be seen.

With the nomination Hillary Clinton's to lose
and so far she is doing a good job of doing just that
, long suspected to be a late entrant to the race Vice President Joe Biden is not planning to participate as he has not yet officially announced his candidacy.
Even so, event sponsor CNN will be setting out a chair for Joe should he change his mind and decide to participate.
In the meanwhile,
fully half of registered Democrats want him to run
 per a just released Reuters Poll.
QQ disclaimer
]]>