<![CDATA[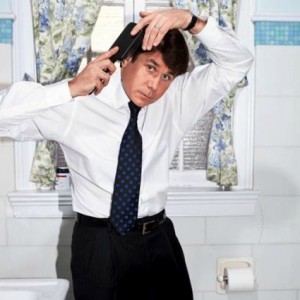 – News from elsewhere spotted by Quincy Quarry News
Convicted felon and former Illinois Governor Rod Blagojevich has had some of his many convictions voided.
In what is a still breaking story, the rulings by a federal appeals court in Chicago that were surely favorably received by Mr. Blagojevich as well as perhaps also by similarly hair vain fellow clothes horse Quincy Mayor Thomas P. Koch, apparently (only, ed.), it still must be noted that only 5 of Blago's 18 convictions were vacated.
Even more problematic for Blago, the court ordered that the five reversed convictions related to his attempt to "sell" to the highest bidder the naming of someone to fill Barack Obama's former US Senate seat are subject to retrial.

In the meanwhile, however, at least Blago is looking at break from serving more time at a Colorado Club Fed until he is either resentenced on his remaining still in place 13 convictions or he might be again be convicted upon retrial on the 5 vacated convictions and then again perhaps be (again, ed.) sentenced to serve (more, ed.) time.
In any event, Blago is surely looking to being reunited with his beloved and so-called "
football
."
QQ disclaimer
]]>