<![CDATA[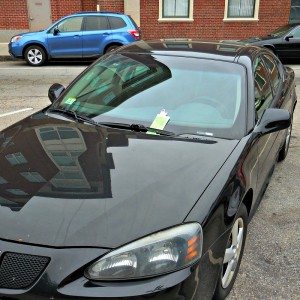 – News about Quincy MA from Quincy Quarry News.
Quincy City Hall parking lot invalid parking ticket spree on a Saturday?
A Quincy Quarry Citizen Journalist tipped the Quarry about a massive parking citation sting last Saturday in the City Hall employee and long suspected VIP commuter free parking lot in front of the Quincy Center MBTA station.
As locals know all too well, street parking capacity in Quincy Center has long been reduced care of the now running 6 months behind schedule and counting City Hall restoration fiasco and the similarly problematic Hancock Street realignment project.

While upwards of a couple of dozen street parking places have been taken out of service, City Hall's number of exclusive use parking spaces have remained undiminished in spite of the yet again typical false claims by Koch Maladministration spokesmodel Chris "Pinnochio" 
Walkbacker
 that
the city would open up roughly 10 of its long reserved parking spaces to public use
.
While actually doing so would have been a nice gesture, it still must be noted that roughly 20 City Hall employees were moved to Coddington Hall last fall as well as that – again – this promised addition to public parking capacity in parking-scarce Quincy Center has not actually been provided.
Adding further insult to injury, the City of Quincy is now apparently protecting its parking perks of City Hall by tagging people for its reserved parking spaces when City Hall is closed for the weekend.
Then again, as the Koch Maladministration has never explained why it feels it necessary to protect its parking spaces until 6 pm when City Hall closes up for the day on weekdays at 4:30 PM, this weekend and thus apparently invalid parking ticket spree comes as ultimately no great surprise.
What was a surprise, however, was how a number of the citations issued noted a 30 minute limit parking violation when many of the cited vehicles were in spaces that were not noted as restricted to 30 minutes use.  In turn, such can only mean that these citations can only be seen as invalid.
Quincy Quarry considering reaching out to City of Quincy Department of Public Works Commissar Dan "
Spanky
" Raymondi for comment as the City of Quincy's apparently all male meter maids report to him, but saw no point in listening to him drone on and on about his hardworking meter men while at the same time failing to explain what the Q are they doing tagging people on a Saturday and where there is no obvious language posted that justifies at least certain of the citations.
QQ disclaimer
]]>