<![CDATA[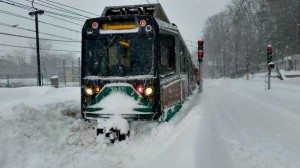 – News about elsewhere spotted by Quincy Quarry News.
MBTA to save Boston 2024 Olympics bid?
The Boston Business Journal reports that the Boston 2024 Committee claims that the MBTA is a top flight public transit system and that the T's stellar performance will be surely prove to be the key factor in sealing the deal for its bid to host the 2024 Olympics.

The spin and performance stats cited in the Boston 2024 puff piece were so creatively kited that Quincy Quarry cannot help but assume that the financial alchemists in Quincy's City Hall had a roll in their creation.
Unfortunately, publication deadlines as well as the standard expectation of stonewalling by City Hall precluded the Quarry from duly investigating this entirely valid surmise.
QQ disclaimer
]]>