<![CDATA[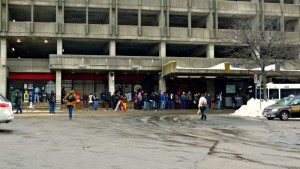 – News about Quincy MA from Quincy Quarry News.
Quincy even worse off than the MBTA?
Is it really possible that any public services entity in the Commonwealth has been more dysfunctional than has been the MBTA this winter?
While other media – especially broadcast newsreaders – have run more stories about the near collapse of the MBTA system in recent weeks than the sum of their usual all but complete focus on the car accident, house fire and cat meme up a tree stories of the day, none have considered the reality that perhaps City of Quincy residents are suffering more from their local public 0fficials' management shortcomings in the wake of back to back to back to back and expected to be back for some more snowstorms this winter.
Quincy Quarry, however, has carefully reviewed the metrics and so uncovered some startling findings.
For example, while the MBTA has completely shutdown service for a day – or arguably longer – on several occasions, Quincy Public Schools have been closed for 12 days of Snow Daze.
Throw in this week's school vacation and – at minimum – Quincy's public schools will be have been out for a full three weeks in total, the longest of any major school district in Eastern Massachusetts.
As stressed out as public transit commuters have been of late, at least they have some hope of perhaps making it to work.
Conversely, Quincy parents of public school students have no such delusions.
And as for the clearing of snow from its rights of way and stations, the MBTA is managing.  Maybe not quickly or all that well, but at least some progress can be seen.
Much of Quincy, however – including whole parts of town such as Hough's Neck – continues to suffer street conditions that resemble the dog sled tracks of Alaska's annual as well as world famous Iditarod race.
Alternatively, the MBTA is endeavoring to perhaps restore all manner of service over the next few days as well as seeks to approach something comparable to Saturday service levels in time for next Monday's weekday commute travails.
In fact, the MBTA has even managed to develop a new and very readily understood service map to help commuters know what to expect pretty much more of the same in coming weeks.
Even hard-pressed and densely built up Boston has already implemented all manner of aggressive steps to cope with record-setting snowfalls.
For example, it has temporarily imposed one way-only traffic on many of its narrow streets, something that has long been one of its many ready to implement emergency response plans.
Conversely, Quincy Mayor Koch has announced that a similar plan is in the works for Quincy, with implementation planned for (perhaps, ed.) next week.
So much, apparently, for the implementation of an ultimately basic "best practices" emergency response plan, not to mention the tacit implication that things are likely to continue to remain horrific for some time yet to be suffered in the Q.
Even worse, there has not been any clear assurance that Quincy's public schools will open next Monday.
In fact, there has yet to be any readily found formal statement as whether – or not – local schools might perhaps actually reopen this coming Monday.
Granted, it would be beyond merely cruel to fuel false hopes, but parents still deserve some reasonable advance warning that no school as usual might continue to be the status quo.
Conversely, as well as curiously, the parochial parish attached to Quincy Mayor Koch's neighborhood parish has been well plowed throughout much of the recent storms as well as so managed to take far fewer snow days.
If this school can reopen relatively quickly after a storm, it is only fair to ask why can't Quincy public schools reopen shortly thereafter?
Similarly, if City Hall staff and suspected VIP free commuter parking spaces can be kept plowed down to the pavement 24/7, including before recent storms have finished laying even more snow upon long suffering locals, why can't City Hall also see to it that merely but many neighborhood streets are cleared within several days after a storm to a level better than but all too common dog sled tracks?
Expect Quincy Quarry to continue to uncover the hard news while other media are off playing in the snow.
]]>